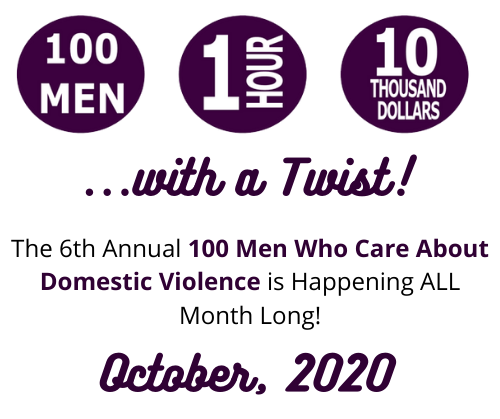 Each year, we host a short, fun 1 hour event that raises $10,000 to support survivors of domestic violence in our community. Like most things, this year's 100 Men Who Care About Domestic Violence is going to be a lot different!  We have FOUR ways that you can participate:
1 - Be a CHAMPION Against Domestic Violence - Start your own mini-fundraiser with our pre-built, easy-to-use to use platform!  All yo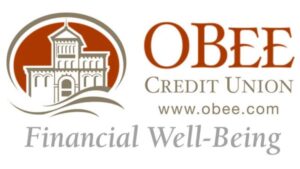 u have to do is tell everyone why ending domestic violence matters to you, add a fun photo, and share your campaign with all your friends an family. It is that easy!!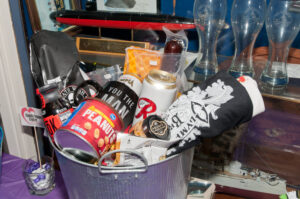 Every Champion gets a FREE T-shirt and the one who raises the most money wins a fantastic Beer-Themed Gift Basket from O Bee Credit Union. There will be other chances to win fun prizes all month long! Get started by CLICKING HERE! Contact majiag@fscss.org if you have any questions. Check out last year's basket!!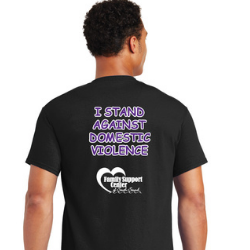 2 - Buy a signature 100 Men Who Care About Domestic Violence T-shirt and show the whole community that you Stand Up Against Domestic Violence! Each T-shirt is $100. Get yours today by CLICKING HERE!
3 - Speak Up! Working with the Aaron Thomas Home Team, we are creating a short video that gives men a chance to tell other men, and our entire community, why you care about domestic violence and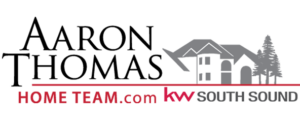 what MEN can do to help end it. It is easy, just record yourself answering a few questions and upload the video to Google Drive or Dropbox and share the file with maijag@fscss.org.
Our fabulous editor will combine everyone's videos into one final, cohesive product that we will share on October 30th. The questions, and a few tips and tricks, can be found HERE.
4 - Make a Financial Contribution Today and help us raise critical funds for survivors in the South Sound.
Mike Auderer
Lance Avery
Joe Belmonte
Bud Blake, Chair
Robert Bradley
Tim Braniff
Ron Bruchet
Mark Campeau
Ramiro Chavez
Geoffrey Crooks
Ed Dee
Joe Downing
Gary Edwards
Paul Elwood
Jerry Farmer
Len Faucher
Steven Gilmae
Steve Gilmore
Chris Gronzo
Scott Hanauer
Mike Hazlett
Matt Herbing
Geoffrey Hulsey
John Hutchings
Michael Ireland
Aaron Jelcick
Bob Jones
Bob Kagy
Matt Kennelly
Tim Kjorlaug
Paul Knox
Chris Lanese
Christian Skillings
Andrew Skovran
Kevin Slease
Dan Smith
Ed Sorger
Sam Stubbins
Tom Stuebner
Todd Thoma
Jon Tunheim, Chair
Curt Vaniman
Gary Warnock
Brad Watkins
Gene Weaver
Lee Wojnar
Rodney Youckton
Michael Young
Greg McClure
Mike McCormick
Bill McGregor
Allen Miller
Nick Milner
Todd Monohon
Patrick O'Connor
Dave Odegard
Brady Olson
Steve Parrott
Dave Pearsall
Wes Pruitt
Greg Rhodes
Daryl Rodrigues
Tim Rudloff
John Setterstrom
WE WELCOME SUPPORT FROM OUR COMMUNITY FOR ALL OF OUR EVENTS.
IF YOU ARE INTERESTED IN SPONSORING A FAMILY SUPPORT CENTER EVENT CONTACT MAIJA AT 360-754-92927 X 214.