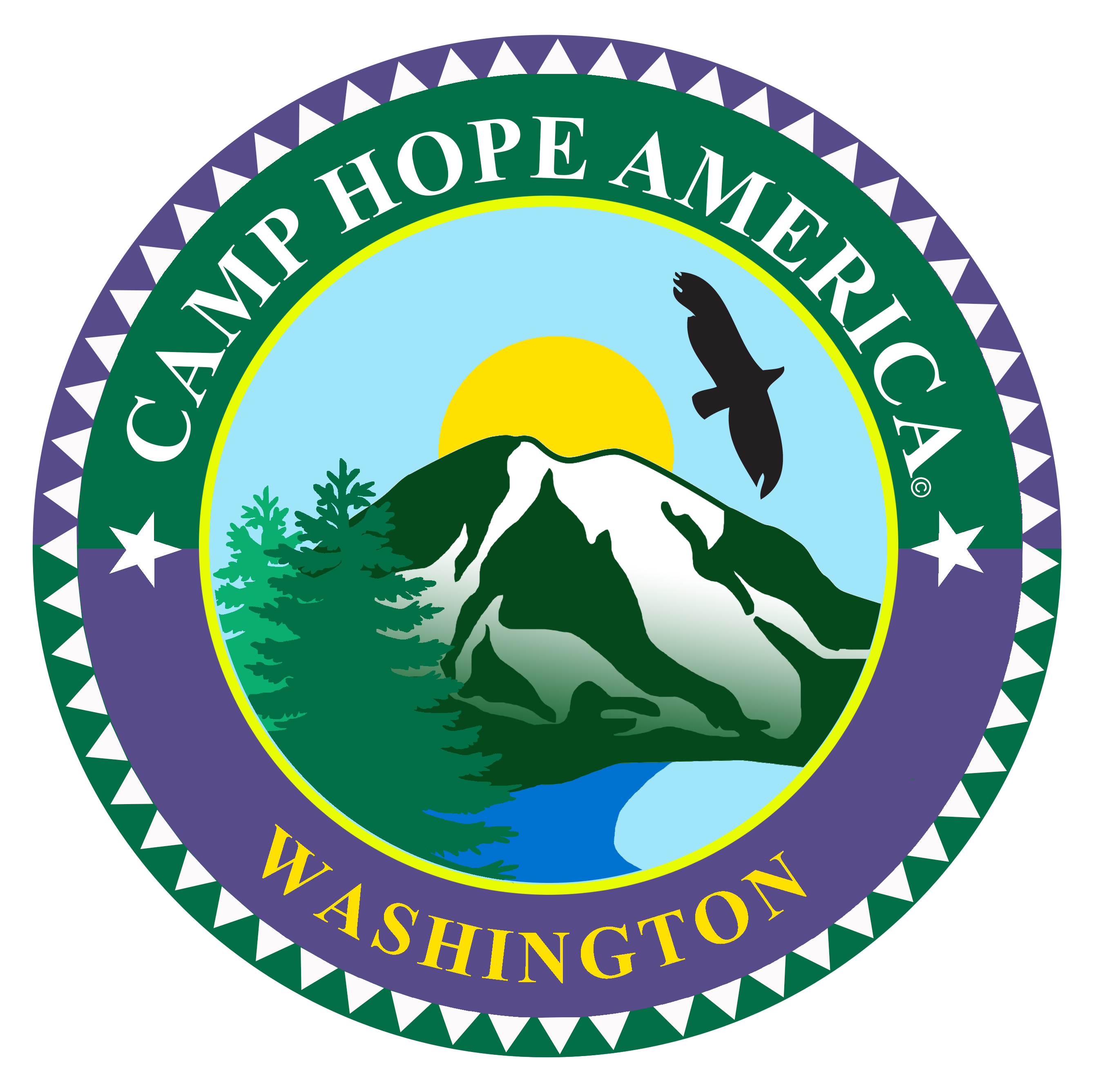 Camp HOPE America-Washington
The Family Support Center of South Sound launched Washington State's first Camp HOPE in August 2017, serving more than 50 children and youth impacted by domestic violence . In 2018, we were able to serve 67 Campers. Camp HOPE America-Washington is possible because of the amazing community in Olympia and beyond.
Camp HOPE America-Washington is affiliated with Camp HOPE America and is one of a handful of Camp HOPE America's across the Nation. Campers who attended Camp HOPE America-Washington will continue to engage with their fellow campers, camp counselors, and staff of the Family Support Center over the next year participating in fun and engaging hope building activities.
Nominations for Camp HOPE America-Washington are now open!
 If you know of a child or teen, ages 7-17, who has witnessed domestic violence and you think that they would benefit from Camp HOPE you can nominate them here. If you have any questions please contact our Camp Director, Rachel Scharber.
Camp Counselor Info:
Are you 18-24? Are you passionate about children? Do you have endless energy and the ability to inspire others? We want you to join us at Camp HOPE America-Washington! We are seeking volunteer counselors for the weeks of July 1-6, 2019. Counselors will be required to attend a sixteen hour training prior to attending camp.
APPLY NOW to be a camp counselor.
Watch our Camp HOPE America – Washington 2018 video to see how truly inspiring Camp is:
KITCHEN HELP NEEDED!
We prepare all of the meals, snacks, and treats for Camp HOPE on-site. We are looking for individuals or groups who would like to volunteer in the kitchen to help our fabulous Camp Cook during the week. If you would like to volunteer, please complete this application. Thank you!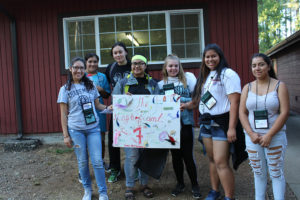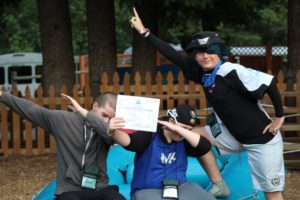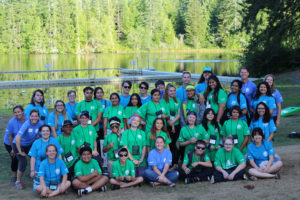 About Camp HOPE Washington
In 2017 the Family Support Center of South Sound was awarded the opportunity to develop and establish Washington State's first Camp HOPE as an affiliated site of Camp HOPE America. Camp HOPE America-Washington launched in August, 2017 in partnership with Panhandle Lake 4-H Camp. Camp HOPE America-Washington follows the curriculum established by Camp HOPE America and designs activities and excursions specifically suited to the Pacific Northwest.
There are two separate six-day, five-night camp sessions, one for youth ages 7-11 and one for youth 12-17 year olds. The Family Support Center of South Sound's mission, "Working Together to Strengthen ALL Families" complements the program vision for Camp HOPE by breaking the generational cycle of family violence and offering healing and hope to children.
What is the Camp HOPE America Program?
Camp HOPE America is a trauma informed, evidence-based camp proven to increase hope and resiliency among children who have been exposed to domestic violence and trauma. The Camp HOPE America Program is a values-based, "Challenge by Choice" program which emphasizes praising children for observable, developing character traits. "Challenge by Choice" refers to challenging children to try new activities with a perceived danger or risk while allowing them to opt out of those activities if the challenge creates unmanageable stress or fear. It asks that campers challenge themselves and participate fully in the experience at-hand. The camper is responsible for determining and selecting what kind of participation level presents an optimal learning opportunity.
Evidence-Based Research
Through the Camp HOPE America Program, Alliance for HOPE International has focused intensively on the correlations between witnessing domestic violence as a child and juvenile delinquency as well as adult illness, disease, and criminality. The Alliance developed Camp HOPE America specifically for children and teens impacted by domestic violence.
The University of Oklahoma's Center of Applied Research for Non-Profit Organizations has hailed Camp HOPE America as a "pathway of hope" for children who witness domestic violence (Hellman, Chancellor, 2014). The U.S. Department of Justice, Blue Shield of California Foundation, and many others have recognized the success of Camp HOPE America. Most recently, the American Evaluation Association selected Camp HOPE America and its research outcomes for special recognition in November 2016 at their national conference.
To download the University of Oklahoma's 2015 Camp HOPE California Evaluation, click here.