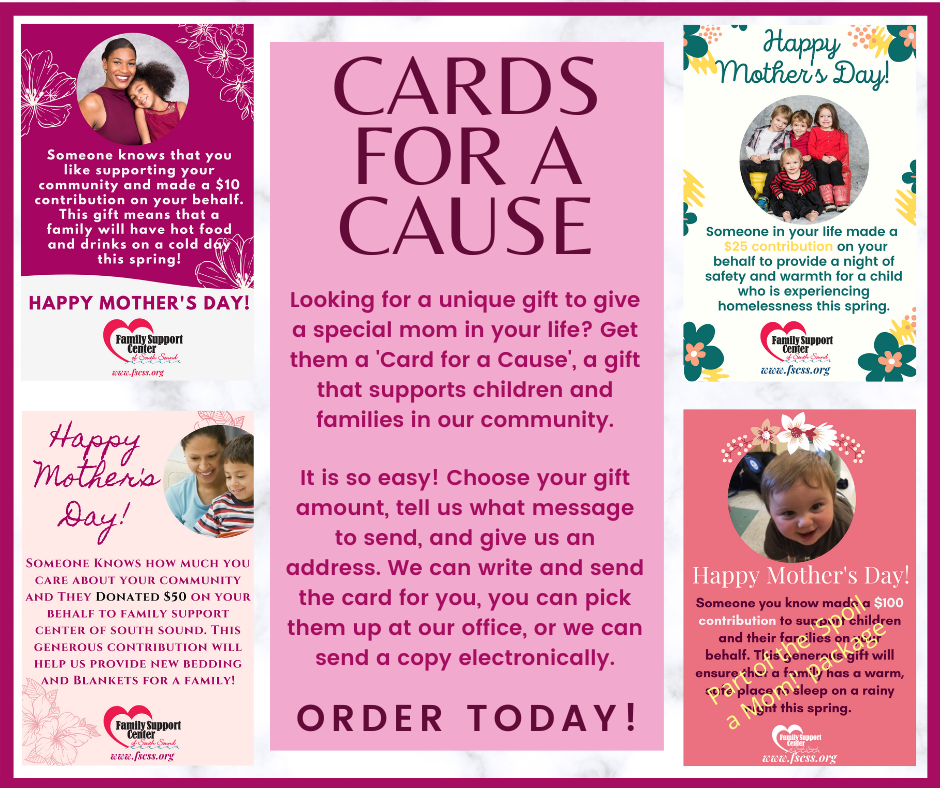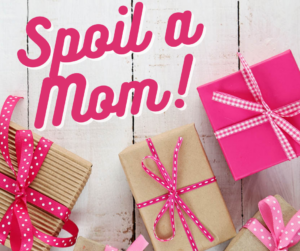 Spoil a Mom! Make a $100 contribution to support families and mothers in need and we will deliver a gift package to a mom in your life…it could be your mom, a fabulous maternal figure who made a difference in your life, or a mom who needs a boost.
The 'Spoil a Mom' package  includes a custom card, a hand-crafted living floral arrangement, and a box of delicious treats from Gotti's Sweets. Our Board of Directors will personally delivery these packages on Mother's Day weekend (May 8-9).
To Spoil a Mom this Mother's Day - CLICK HERE!
Send a SMILE in the Mail!
Order a handcrafted card for a friend or loved one! This gift will not only make your special person smile but it will make a big difference for a family experiencing homelessness or a survivor of domestic violence in our community. We take care of everything – from the customized note, to the stamp, and delivery to the post office.
From now until May 9th, we are featuring our special Mother's Day designs. If you want to order a Card for a Cause for a birthday gift or another special occasion, let us know, and we will send you more designs to choose from.
We have 3 different gift levels to choose from, $10, $25, and $50. Have another amount in mind? Let us know and we will make a special card for you, just contact maijag@fscss.org!