The Family Support Center is an equal opportunity employer and service provider. The Family Support Center does not discriminate against any person on the basis of any legally protected status including, but not limited to: age, citizenship, color, disability, health condition, ethnicity, marital status, national origin, religion, sex, or sexual orientation.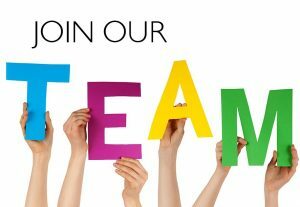 To apply for the following positions, please email your professional resume, cover letter, and contact information for three professional references to hiring@fscss.org or fax documents to 360-943-1139 ATTN: William Parmer with the position title in the subject line. You can also mail your application packet to Family Support Center of South Sound - 3545 7th Ave SW Suite 200, Olympia WA 98502. No phone calls please.
We are currently hiring for the following positions:
Pear Blossom Place Support Staff:  Pear Blossom Place is Thurston County's only 24/7 shelter for families experiencing homelessness, and provides at least 36 parents and children safety, stability, and warmth every night of the year. Pear Blossom Place operates from a low barrier and harm reduction model, working from a strengths based perspective in supporting families in accessing permanent housing. Staff at Pear Blossom Place are critical to supporting families in achieving their goals, ensuring shelter is safe and clean, mitigating conflicts and challenges between guests, and for answering the 24 hour Coordinated Entry Hotline for shelter and housing resources. This position includes two set shifts on Friday and Saturday, and the availability for additional on-call shifts which may include overnights, daytime, swing, and weekend shifts, and is an awake position. For a full position description, CLICK HERE. 
Please check back periodically or follow our Facebook page to find out about future open positions.