Family Support Center of South Sound Presents: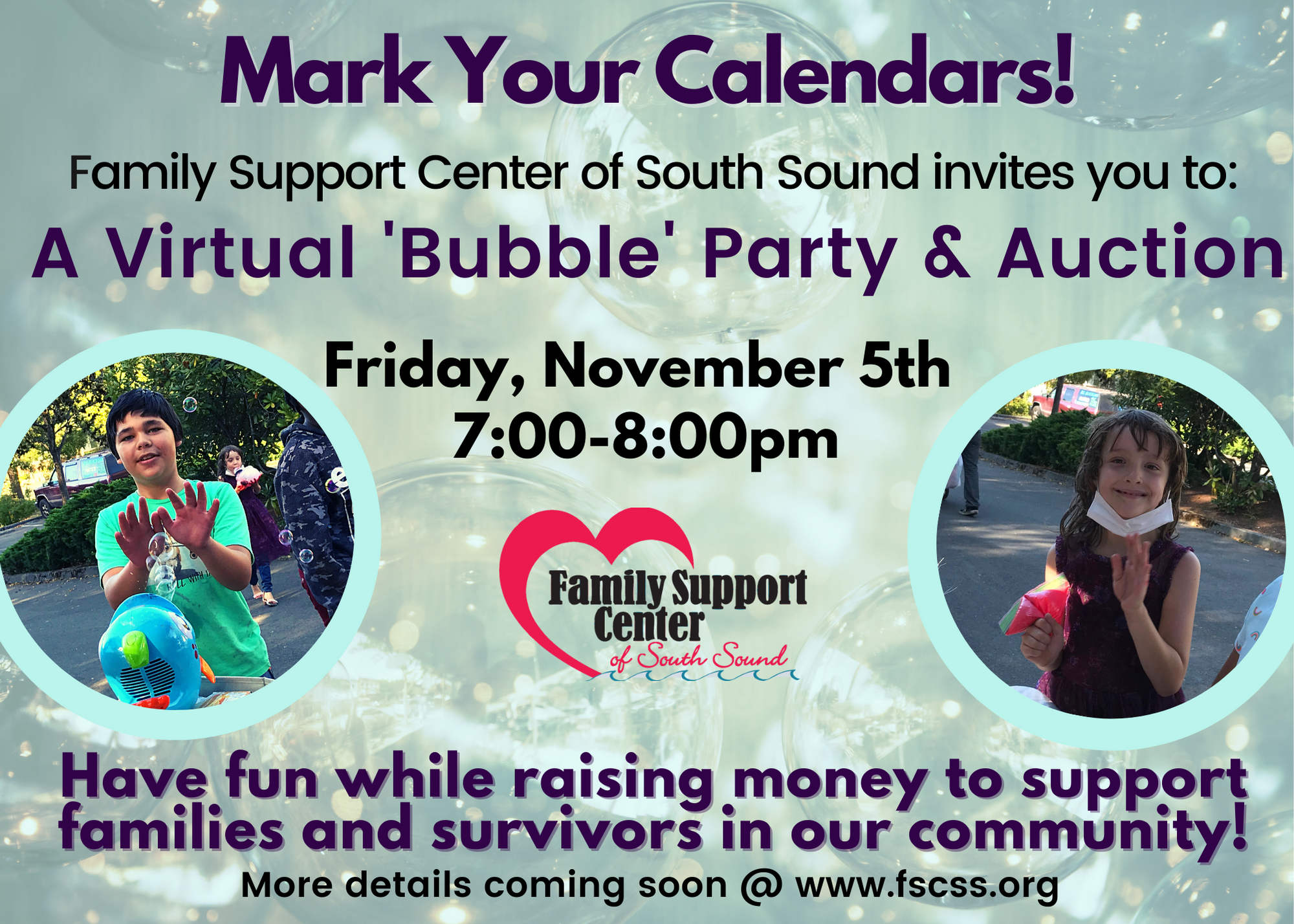 AUCTION ITEMS WANTED!!
We are still looking for fun, unique, interesting, auction items.
Here are some ideas of what we're looking for:
● Exciting activities and experiences (i.e., glass blowing class, dessert for a year, sunset cruise)

● Themed baskets, art pieces, general goods, gift certificates


● Trips such as timeshares, vacation packages, destination experiences (i.e., wine tasting in Eastern Washington, a cabin in Leavenworth for the holiday lights)

● Expertise such as computer debugging for one year, landscape consultation, teach a cooking
Have something you want to donate? Contact maijag@fscss.org today!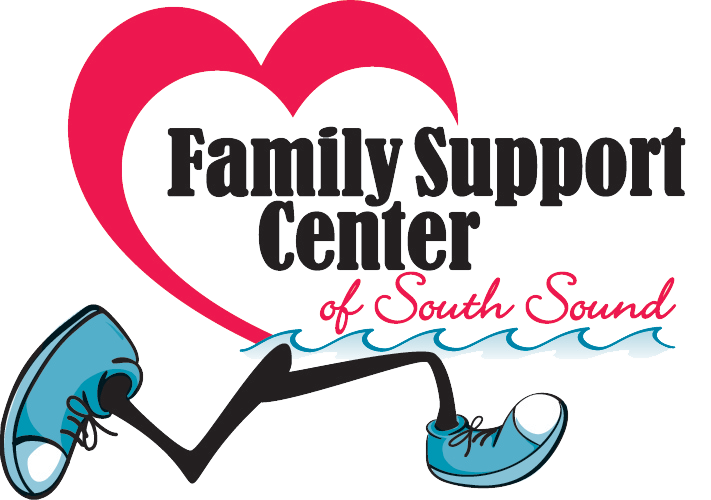 Thank you to everyone who joined us for our 7th Annual Mother's Day 5K! Even though things were a little different this year, we still had fun with our community. We hope to have our next Mother's Day run in person on Sunday, May 8th, 2022. Stay Tuned for more information!