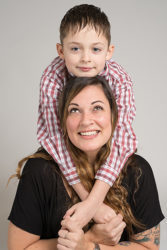 Family Support Center of South Sound is a nonprofit 501c3 multi-service agency located in Olympia, Washington, founded in 1992 to provide families and survivors of violence with coordinated, supportive services in one centralized location.   You can learn more about our programs and services here.
Our Mission

- "Working Together to Strengthen All Families"
Our Vision

- We envision a community where all families are valued, nurtured, and have the resources to be strong, healthy, and self sufficient.
Over the next several weeks, Family Support Center of South Sound will be increasing our outreach efforts to families with children, survivors, and individuals in our community who are experiencing homelessness in order to ensure they have the resources and support they need. We are seeking in-kind donation of a number of items including hand sanitizer, emergency blankets, hand towels and washcloths, high energy bars, nut packs, cup-0-noodles/soups, jerky, apples cider and cocoa packets, and tuna and chicken snack packs.
Dear Thurston County Community,
Family Support Center of South Sound recognizes that we are a critical resource for families with children and survivors of domestic violence. We are making every effort to remain accessible and available to those who need our services, while also reducing contact and the likelihood of spreading COVID-19. In accordance with recommendations from Thurston County Public Health & Social Services, we are making the following changes:
Pear Blossom Place will remain OPEN to families experiencing homelessness. However, there are some adjustments:
We are only allowing access to shelter guests and limited staff.
Effective Monday, March 16,2020 – For our cold weather overflow shelter, we are implementing new 24- hour, non-congregate shelter options to ensure homeless families have 24-hour access to warmth and safety while many community resources are closed (such as the library, schools, etc.). If you are in need of shelter, please call the 24 hour Coordinated Entry Shelter & Housing Hotline at 844-628-7343.
Regarding our office location:
Our office will be closed to the public beginning Monday, March 16, 2020 until further notice. We will reassess the situation weekly and update you via our website (www.fscss.org), Facebook, and email.
We will answer our main office line (360-754-9297) Monday-Friday from 9am to 5pm, connecting callers to the appropriate staff person or community resource. Our direct service staff will continue to work and will offer phone meetings as well as email support.
We will increase our outreach efforts to the unsheltered population in our County. Our outreach team will distribute supplies and resources Monday-Friday to the various camps.
We will continue to answer the 24 hour Coordinated Entry Shelter & Housing Hotline (844-628-7343), providing resources and information about the available shelter resources in the community.
Basic need supplies are available for families M-W-F from 10AM-2PM.
Donations:
To make a financial contribution, CLICK HERE!
We are accepting donations of key supplies needed by our families and those we are serving with outreach including diapers, toothbrushes/paste, food, hand sanitizer. CLICK HERE for a list of current needs. We will post emerging needs on our Facebook page.
Donations can be dropped off at our office M-W-F from 10AM-2PM, or shipped to: 3545 7th Ave SW, Suite 200, Olympia, WA 98502.
If you have a large donation to drop off, please email maijag@fscss.org, call 360-754-9297 x214, or message us on Facebook to coordinate a time.
We are sure that we have missed something! If you have any questions, concerns, need for clarification, do not hesitate to reach out to us via email (info@fscss.org) or phone (360-754-9297). We are committed to being transparent and keeping our community in the loop as things change. 
Sincerely,
Trish Gregory, Executive Director
Our Spring Events HAVE BEEN POSTPONED

100 Women Who Care About Kids:
With each woman paying $100, together in one hour, we can raise $10,000 to support children and families in the South Sound!! Grab your friends and join us for wine, appetizers, a short program, and a few fun surprises! POSTPONED UNTIL FURTHER NOTICE.
Mother's Day 5k & FREE Kids 1 Mile Run!
This event is a fundraiser benefiting the Family Support Center of South Sound, a local nonprofit serving families & children in need. Join us in celebrating Mother's Day 2019 with a run. All proceeds will benefit mothers & families with children who are affected by homelessness, poverty, and/or individuals impacted by domestic violence. What an empowering way to start your Mother's Day! 

THIS EVENT HAS BEEN POSTPONED UNTIL FURTHER NOTICE.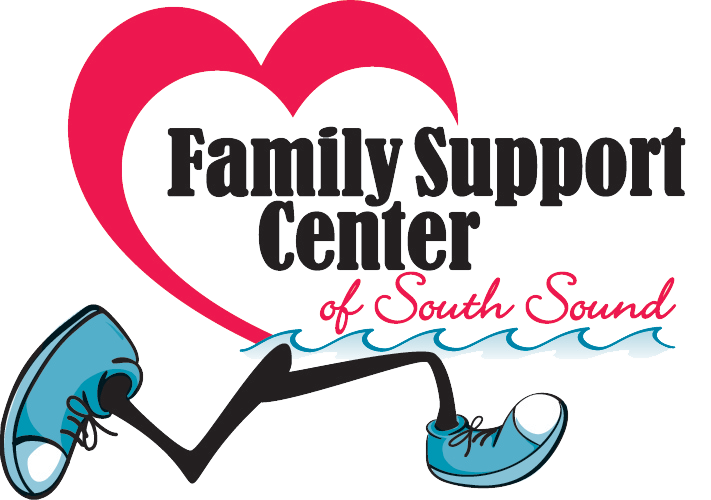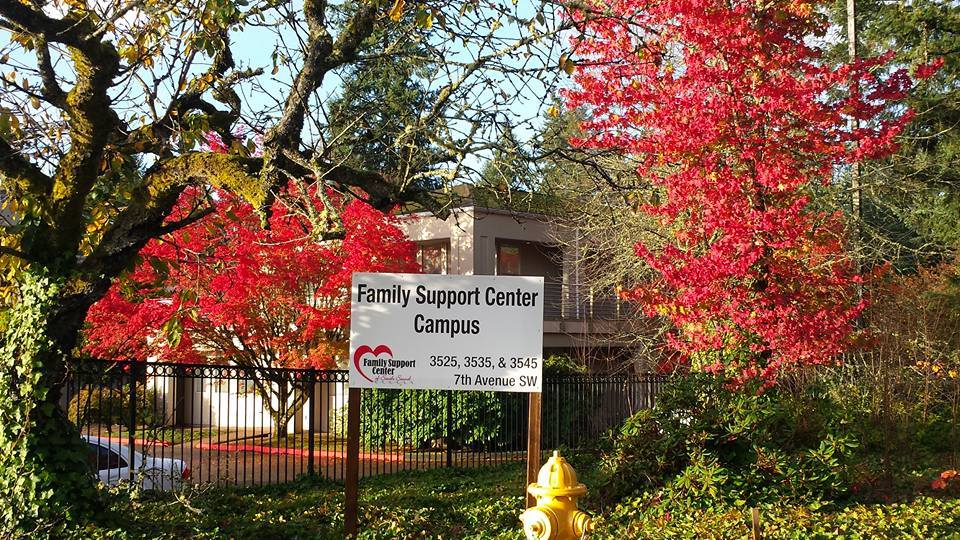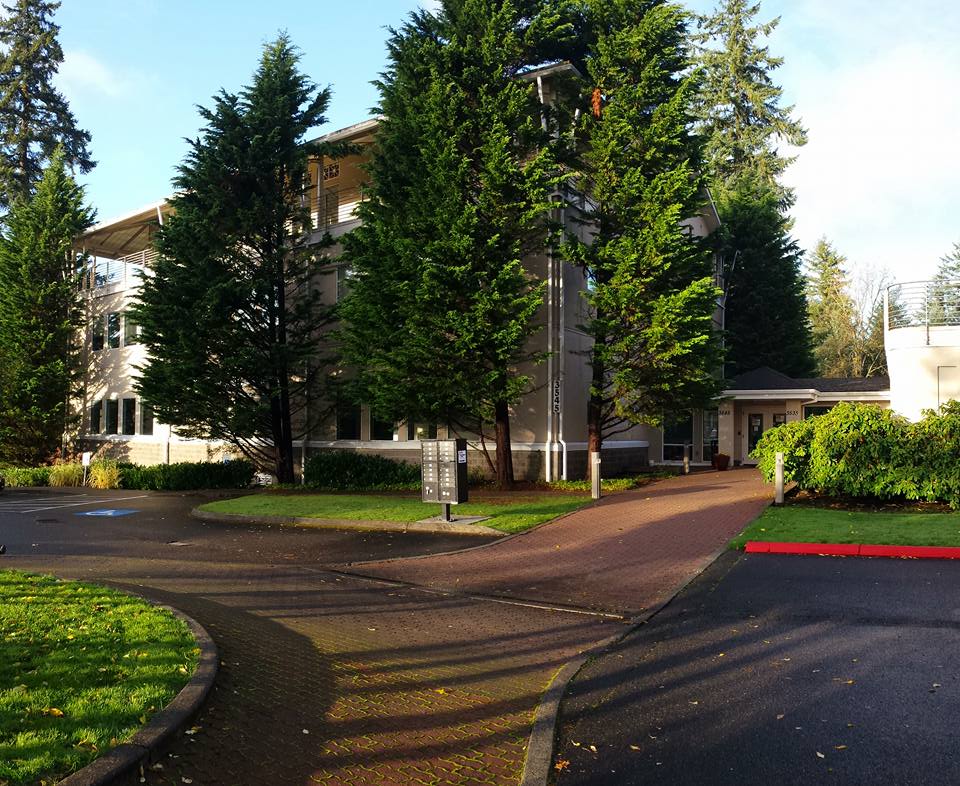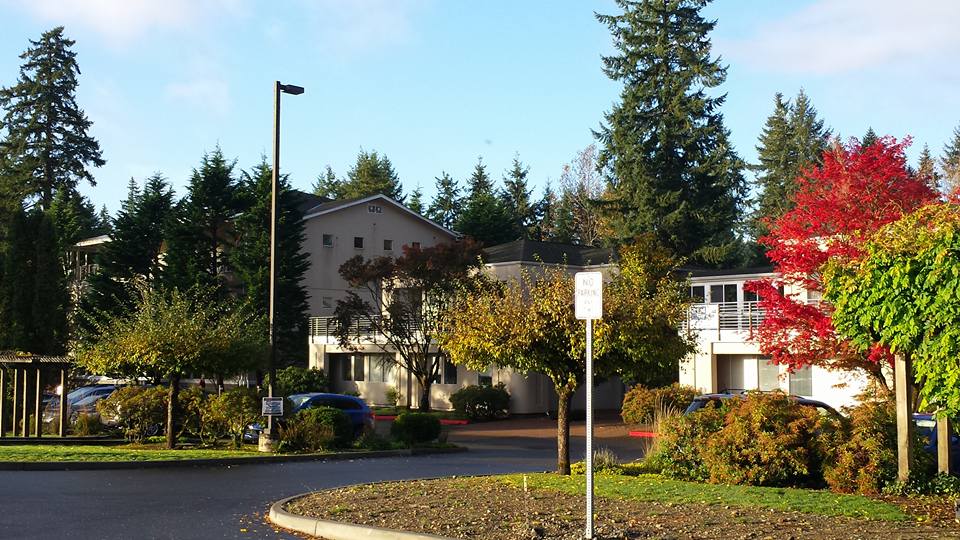 You will find us at our new Family Support of South Sound Campus located at:
3545 7th Ave SW, Olympia WA 98502

 
Joining us in our new buildings include many friends who have like-minded missions that compliment our work. We warmly welcome: United Way of Thurston County, Catholic Community Services (SSVF, Volunteer Chores, and Bus Buddy programs), Junior League of Olympia, Thurston County Volunteer Legal Services, Thurston County Prosecutors Office- Felony and Misdemeanor Domestic Violence Teams, Crime Victim Advocacy Network, Innovations Human Trafficking Collaborative, Enriching Therapy, Beautiful Instant Psychotherapy and Wellness, Thurston County Clerks Office, Thurston County Sheriffs Department, Adult Protective Services.