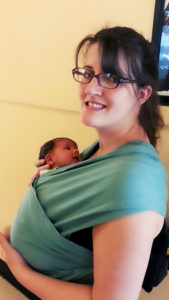 "There is no job more important than parenting." - Benjamin Carson
The Family Support Center offers formal and informal parenting support and workshops for families in our community, including:
POWER PARENTING
Currently, Family Support Center is offering a monthly Power Parenting workshop in partnership with the Hands on Children's Museum on the 2nd Tuesday of every month from 6:00-8:00pm. This fun and informative class is open to all parents. Drop your kiddos ages 3+ off for 1.5 hours of FREE supervised museum fun, while you take a break and share the joys and challenges of parenting with other moms, dads, & caregivers. Based on the internationally acclaimed, Nurturing Parenting Program, each class is lead by a professional parent educator, topic varies.
Pre-registration is required to ensure adequate staffing for childcare by calling the Hands on Children's Museum at 360-956-0818.
Upcoming topics:
February 12, 2019
Nighttime Parenting and Sleep: Who's Getting It and How to Make Sure Everyone Gets Enough. From infants to teens how does everybody get the sleep they need? Parenting doesn't magically end between 8pm and 7am. Find solutions to night time difficulties with the demands of working, childcare, school, meals etc.
March 12, 2019
Neuro-typical, Neuro-diverse: Understanding along the spectrums, autism, add, adhd, sensory challenged Genes are what we gift our children with but as parents we can help children work with those genes and have a great effect on their ability to navigate the world. Learn about the role of development in these spectrums and the things you can do to make a difference.
April 9, 2019
No More Yelling: Nobody wants to be the screaming parent yet most of us end up there at one time or another. Come join us to learn how to put more knots into your rope so you're not hanging on by a thread. We'll teach alternative's to yelling and help you explore ways to be the effective parent you want to be.
May 14, 2019
From Clingy to Adventurous: How to foster Independence. Our children are dependent on us for so much: basic physical needs, emotional needs, learning, safety. At times it can feel like it will never end. How can we provide for what they need and be assured that they will grow up and become independent?  Come explore how independence and dependence are not an either or question but are situationally specific questions.
June 11, 2019
Soothing Sibling Rivalry: Fairness and Needs Parenting is one of the toughest jobs we will ever do and the difficulty doubles with each child you add!  Children gain knowledge and empathy by having a sibling in their life. However, that learning can be painful, especially for parents who have to listen to the squabbles. We'll uncover some of the real issues between siblings and discuss strategies and successes.
July 9, 2019
Power Struggles: We all have them with our children, even when we work hard to avoid them. Join the conversation about when power struggles show up at your house and strategies to avoid some of them and cope with the inevitable ones.
Aug 13, 2019
Lying, Cheating, Honesty and Trust:  Why do children lie? Is lying ever developmentally appropriate? How can I insure honesty in my family?  Come explore the issues around lying and being lied to and setting a culture of trust in your family.
No class in September, 2019
Oct 8, 2019
Co-Parenting: single parent, blended family, 2 households, foster, living with others: Many children have multiple caregivers from two parents to grandparents to childcare providers and step parents. It can be difficult navigating all the different parenting styles but clarifying goals can help build trust. Every combination of adults and children in a family brings its own special challenges. Get support for your family's needs and the challenges your children face. No matter what the configuration of your family, teaching your child about differences helps develop empathy and understanding of others.
DROP-IN BREASTFEEDING GROUP
In partnership with South Sound Breastfeeding Network.
Every Thursday from 10:00am-12:00pm at Family Support Center.
We meet every week to discuss a variety of topics related to parenting and breastfeeding. There is no sign-up, membership requirement or cost! A person experienced in helping breastfeeding families is always available at meetings to answer your questions. This is a safe space for breastfeeding families to gather for support, discussion and to share information. Children are welcome, drop in at any time!
For more information about this group or for help, support, or questions about breastfeeding, contact Linda or call her at 360-754-9297 x213
DROP-IN BABY GROUP
Every Wednesday from 10:30-11:30AM at Pear Blossom Place (837 7th Ave SE, Olympia, corner of Pear & 7th)
This is a free drop-in group for newborns to 1-year-old and their caregiver.
Join Linda Sisson to learn and discuss topics such as:
Development
Nature vs. Nurture
Temperament
Sleeping, eating, and pooping
Signs of Autism
Security and attachment
Baby sign language
Brain growth
Behavior
Health and wellness
For questions, contact Linda Sisson at 360-754-9297 x213